User Profile Refresh
Profile information has a brand-new look. We've made it easier than ever to update your information and change your password. We've improved the tech stack to make everything feel quick and responsive.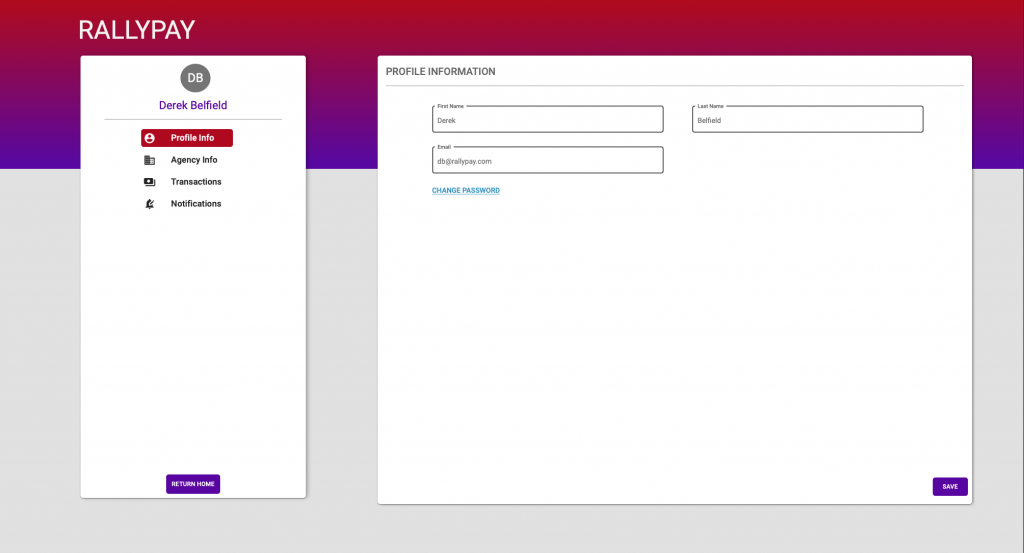 Agency Features
We've removed the mystery behind our Agency Features. Now you can edit your own Agency information, add a bank account to receive agency payouts, track the fundraising of your clients, and audit your payouts.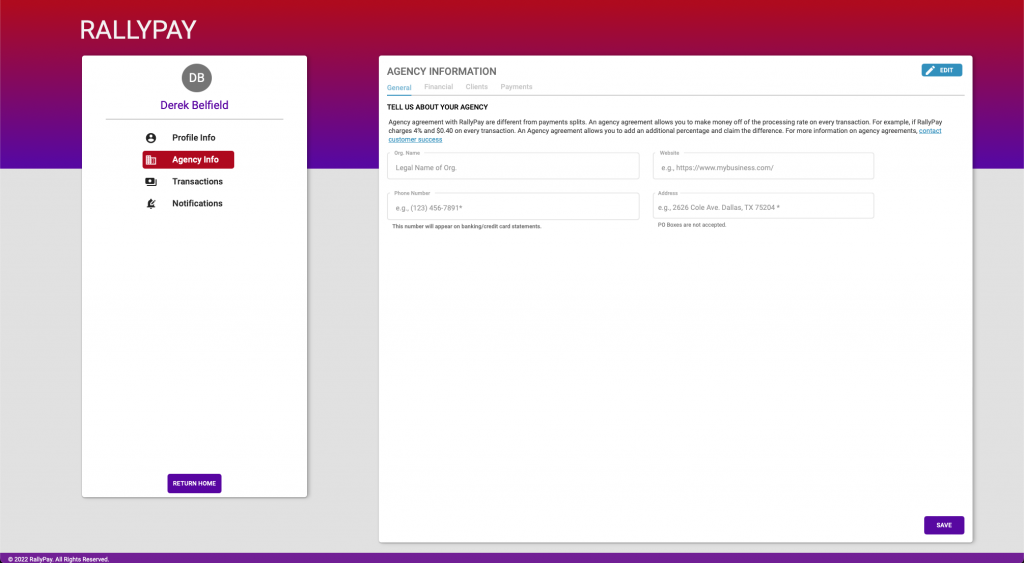 There are new sections that make it easier to update your Agency Information:
Financial: This information is required to receive agency payments from RallyPay. It will show the list of added bank accounts along with the status of accounts like Active, Inactive, or Default.  You can update your withdrawal settings by changing the Interval and Beginning On Date fields. 
Clients: This tab provides displays which Clients have been added to your Agency. You'll see be able to see the Client's Name, its Gross-to-Date amount, and the Agency earnings according to your agency rate. 
Payments: This tab shows your earnings. You'll see your Client's name, the amount withdrawn, and it is status. We also give you the ability to download the reports associated with each payout.
Transactions: The shows the transactions you've conducted on RallyPay. By clicking on each transaction, you'll be able to get a refund, email download or print a receipt, and cancel a recurring option.
Notifications: Under this tab we have a list of all the clients you've personally traansacted with. You have the option to choose which notifications you receive from which clients. The notifications could be receipts, refunds, chargebacks, and other notifications related to transactions.